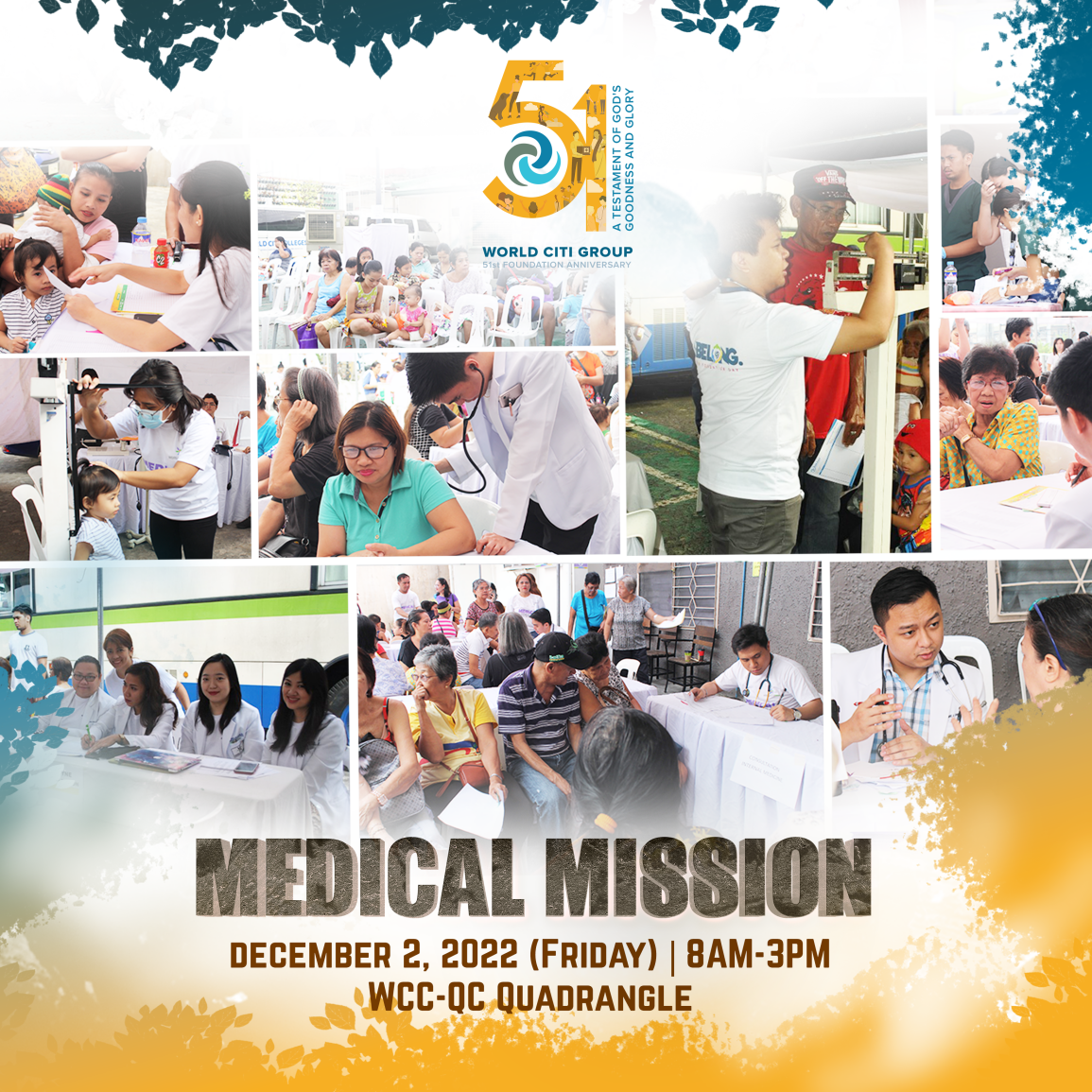 This year, World Citi Group, Inc. and World Citi Medical Center are celebrating its 51st founding anniversary. And as a way of showing gratitude for all the blessing from the last 51 years, and a way to give back to its community, WCG and World Citi Med will be holding a Medical Mission on December 2, 2022 (Friday), from 8AM-3PM, at the WCC-QC Quadrangle.
Together with volunteer doctors and nurses, and in partnership with Philippine Red Cross-QC, the following services will be offered:
Free medical consultation
Free diagnostics procedures (for identified patients), e.g., CBC, Urinalysis, Pap Smear, X-ray, ECG, etc.
Free home instruction and medicines
Free COVID-19 vaccines for patients 12 years old and above
Free HIV Testing and Counseling
Pre-register here: https://bit.ly/WCG51MedicalMission
For more information, send us a message on Facebook @WorldCitiMedicalCenter.
#WCGat51