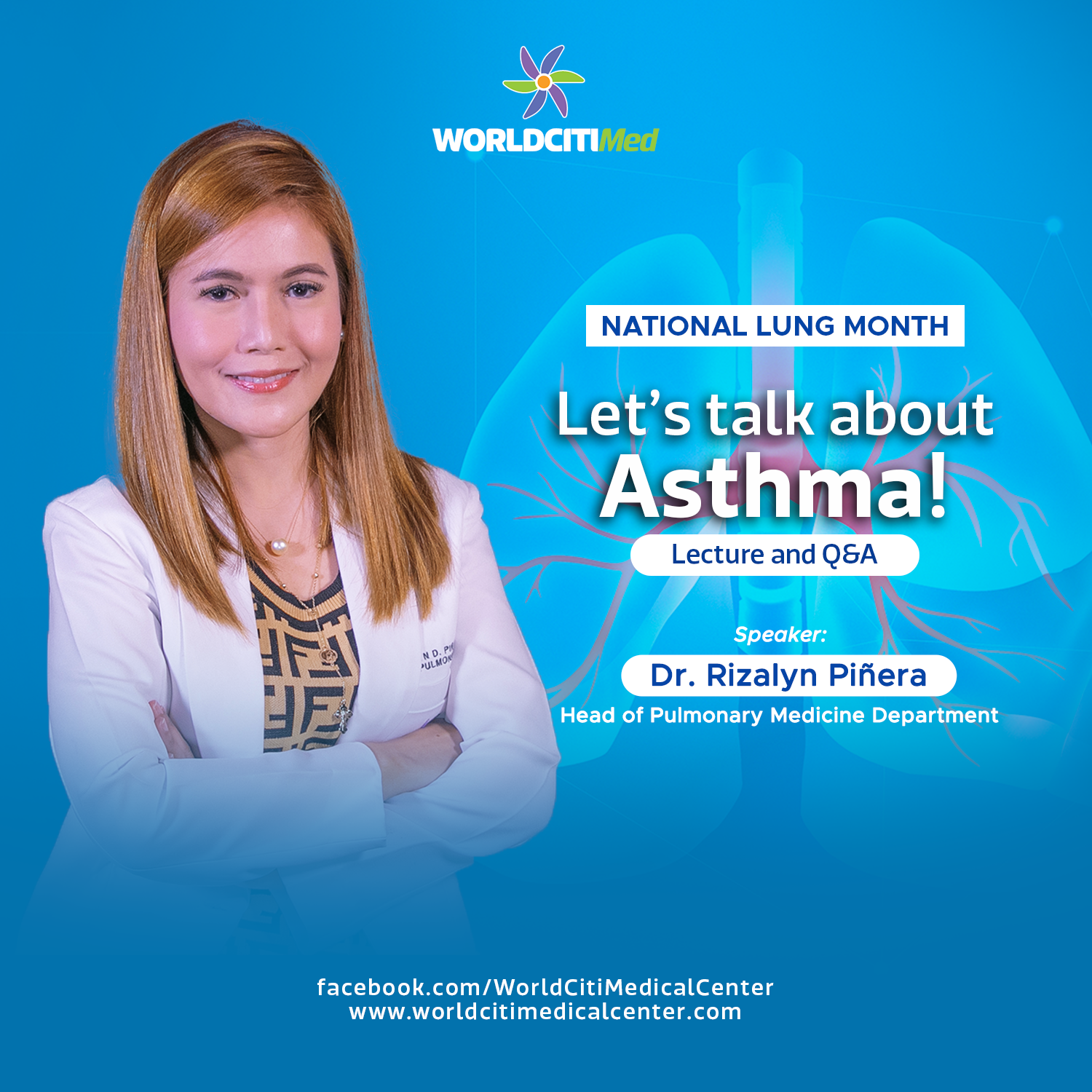 August is National Lung Month. This celebration aims to focus the public's attention to the pulmonary system and illnesses of the lungs. It also aims to encourage everyone to contribute to a better and healthier environment.
To celebrate National Lung Month, Dr. Rizalyn Piñera, World Citi Medical Center's Head of Pulmonary Medicine Department, gave a lecture on Asthma. Dr. Piñera considers asthma as "the road less traveled" because, while the said disease is common in the community, the patients are still facing problems in properly diagnosing asthma.
Asthma is a common and potentially serious chronic disease that imposes a substantial burden on patients, their families and the community. Having almost the same symptoms as other lung diseases like tuberculosis and pneumonia, asthma is often under- or misdiagnosed. This is why it is important to know the symptoms of asthma and be properly screened by your doctor. Asthma causes respiratory symptoms such as wheezing, shortness of breath, chest tightness and cough that may vary over time including their frequency and intensity.
Watch this lecture by Dr. Piñera on our Facebook page to know more about asthma.