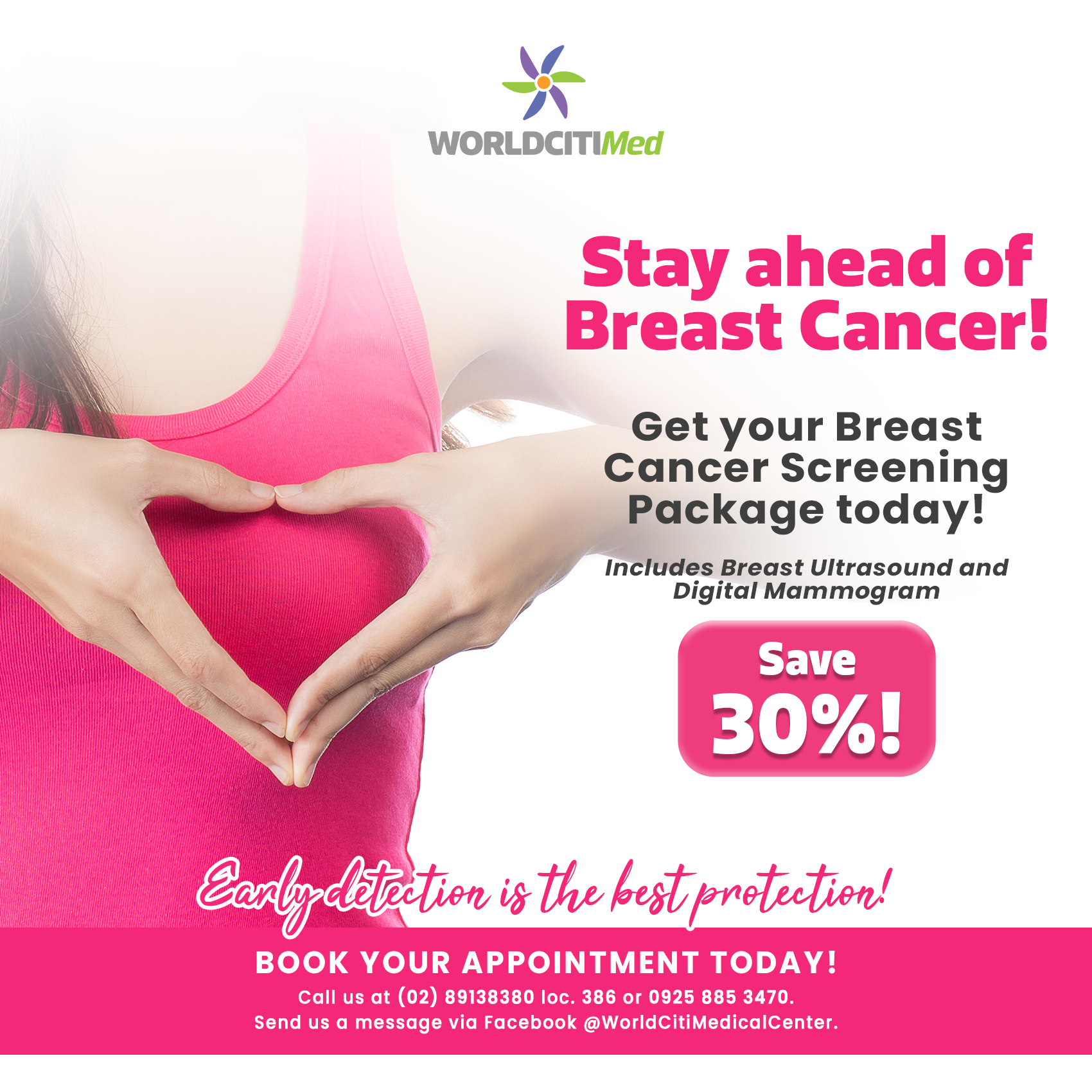 Give yourself a little more love while staying ahead of breast cancer as World Citi Medical Center's Breast Cancer Screening Package is EXTENDED until November 2022.
The benefit of screening is finding cancer early, when it's easier to treat. Make early detection a priority by getting your breast ultrasound and mammogram today! Avail of World Citi Med's Breast Screening Package for only P3,800! Remember, early detection is the best protection so schedule your screening today.
Package includes:

1. Breast Ultrasound
2. Digital Mammography
To schedule your appointment, call us at (02) 89138380 loc. 386 or 0925 885 3470. You may also send us a message on Facebook @WorldCitiMedicalCenter.

World Citi Medical Center is located at 960 Aurora Boulevard, Quezon City (near Anonas LRT2 Station).

#BeatBreastCancer #BreastCancerAwareness #BreastCancerScreening