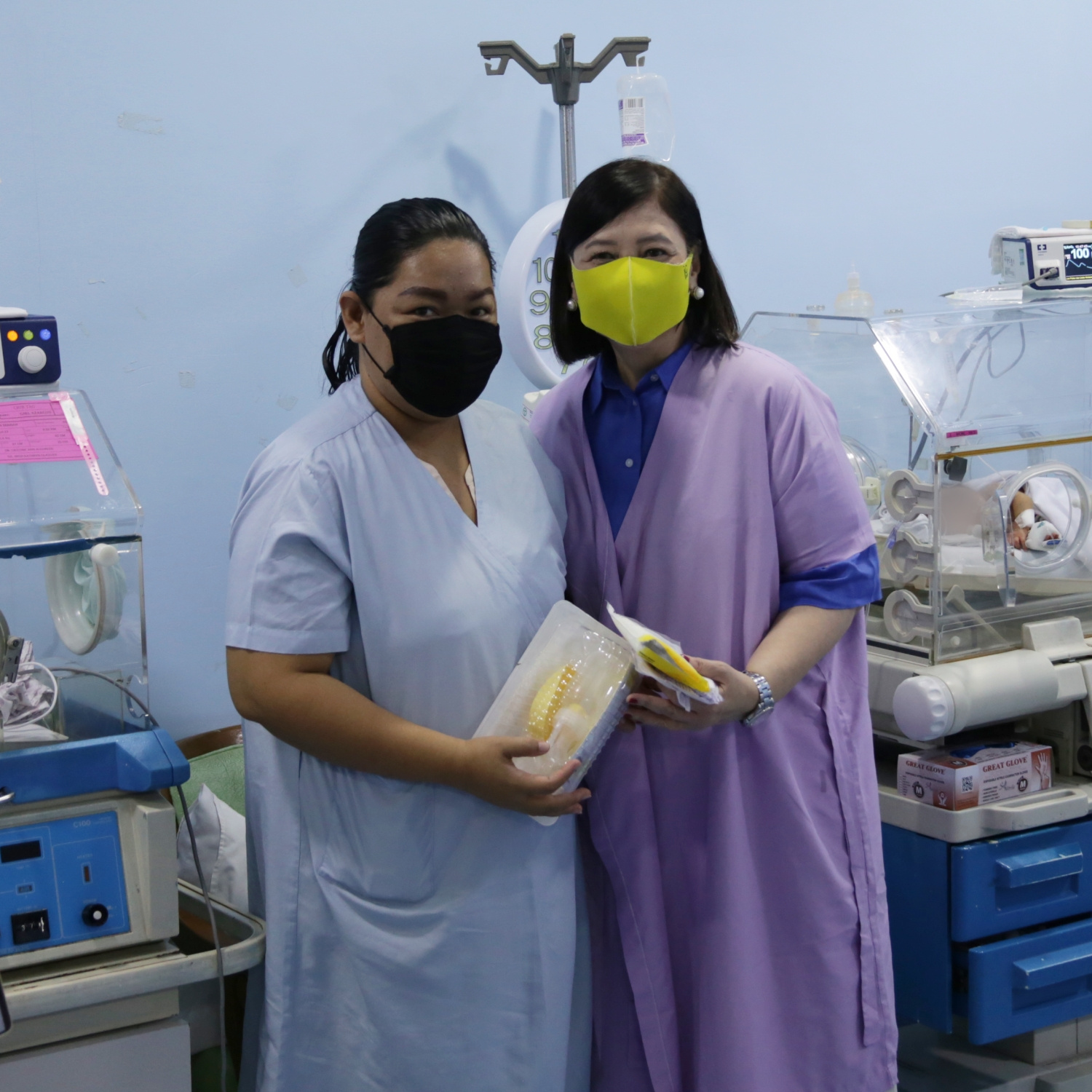 In coordination with Professional Values and Ethics Development (PVED) and Nursing Services Department (NSD), "Pump It Forward" was held at World Citi Med Neonatal (NICU) Department on July 19, 2022. "Pump It Forward" is a passion project by Atty. Castles Navarro-Putnam that benefits new mothers in need of breast pumps. The event was attended by PVED Director Grace Annabelle Navarro; Nursing Director Everrette Zafe; Assistant Nursing Director Chona Fulledo Vallejo; and the rest of the NICU Department nurses and staff.
The quality breast pumps from the brand Medela, one of the leading suppliers of breast pumps and breastfeeding accessories in the US, were donated by kindhearted mothers from a donation drive held in Birmingham, Alabama. The pumps and pump parts were distributed to mothers to help in their breastfeeding journey. This passion project by Atty. Navarro-Putnam also aims to promote the importance and beauty of breastfeeding.
The ideal food for infants, breast milk is safe, clean and contains antibodies which help protect against many common childhood illnesses. The World Health Organization (WHO) recommends breastfeeding until 2 years old or longer. Breastfed children perform better on intelligence tests, are less likely to be overweight or obese and less prone to diabetes later in life. Women who breastfeed also have a reduced risk of breast and ovarian cancers.
To learn more about World Citi Med's NICU services, contact 89138380 loc 401, or 09338548614. You may also send us a message on Facebook
@WorldCitiMedicalCenter
.