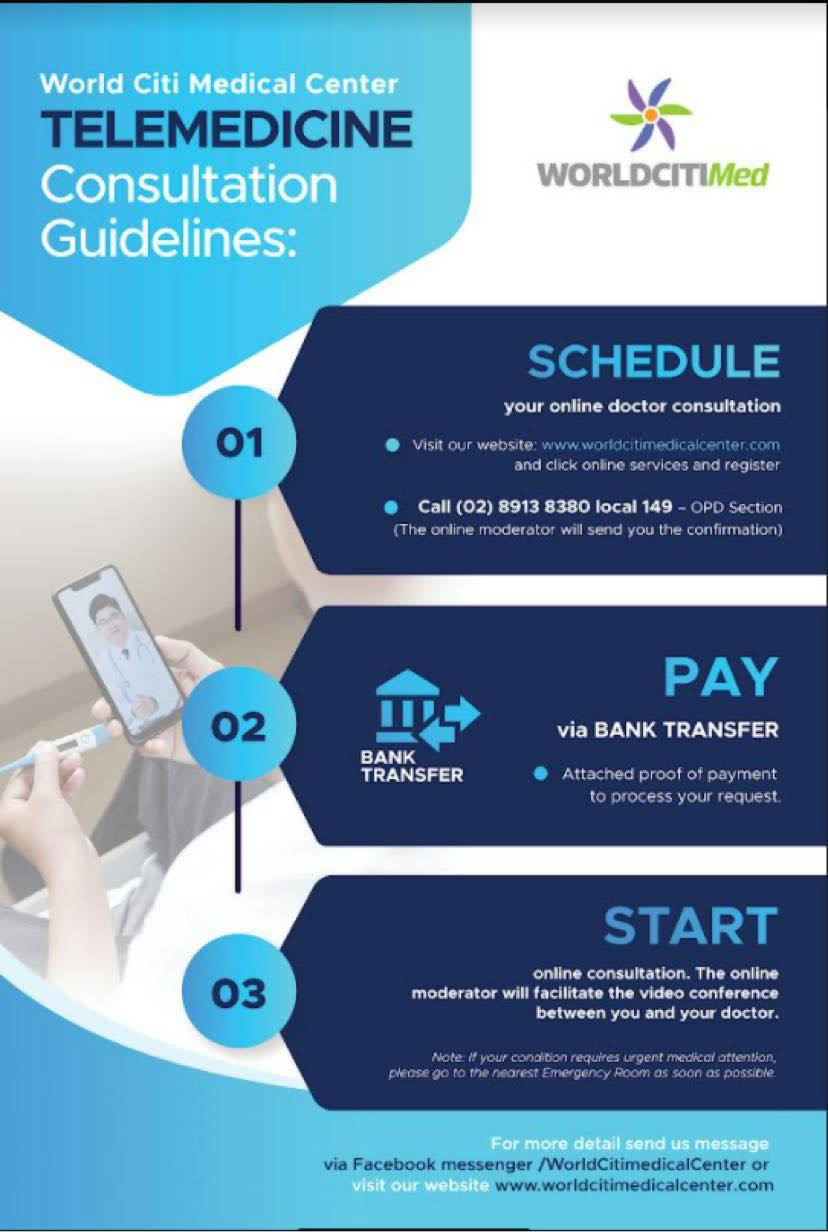 World Citi Med continues to make sure that its patients get the high-quality care and treatment that they deserve.
We assure you that you'll always be safe even as the country is still slowly returning to normal. We follow the latest health protocols, strictly implement government guidelines, and conduct regular disinfection to further prevent the spread of Covid-19.
You can also start scheduling your consultations and other diagnostic tests physically and virtually.
You can schedule a face-to-face or online consultation from Monday to Sunday at 10 AM to 4 PM by appointment. You may book your appointment via this link.
Please make sure you have a Viber App or Facebook Messenger to communicate with us.