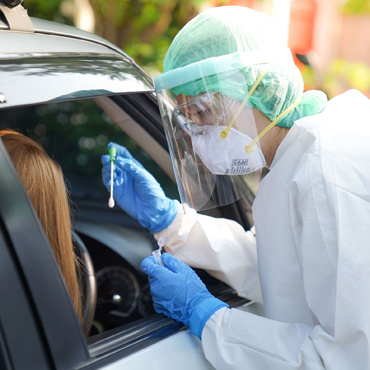 Our patients' safety is our biggest priority. We understand that most of us are still afraid to go to hospitals for our medical needs. However, proper medical treatment and tests are still essential.
This is why World Citi Med made it easy for you! To complement our online Teleconsult services, we are also accommodating Laboratory Tests that can be done via our Drive-Thru area to eliminate the hassle of going in and out of the hospital premises. You can now avail of selected laboratory tests on your confirmed schedule by following these steps:
1.Book your appointment thru https://forms.gle/rDvzSDXW3eQ5gkVm6
2.Pay online via bank transfer
3.Have your test at your most convenient time and day. Just present the text message schedule confirmation in our drive-thru area.
GENERAL GUIDELINES
1 . You can request a schedule from 8:00 am until 4:00 pm. Requests submitted after 4:00 pm will be processed the next working day.
2 . Book your appointment at least 2 days before your desired date.
3. In case of re-scheduling, please notify us a day before your scheduled date.
4. In case of non-appearance, payment shall be forfeited.
5. Payment can be made via bank transfer Once payment has been confirmed, you will receive SMS confirmation of your requested schedule of test/s
Result/s will be sent to the email address you provided in the registration form.


For more details and availability of services, please visit this link. You may also call 89138380 loc. 181, 182 or 09177085843. You can also connect with us on Facebook @WorldCitiMedicalCenter.