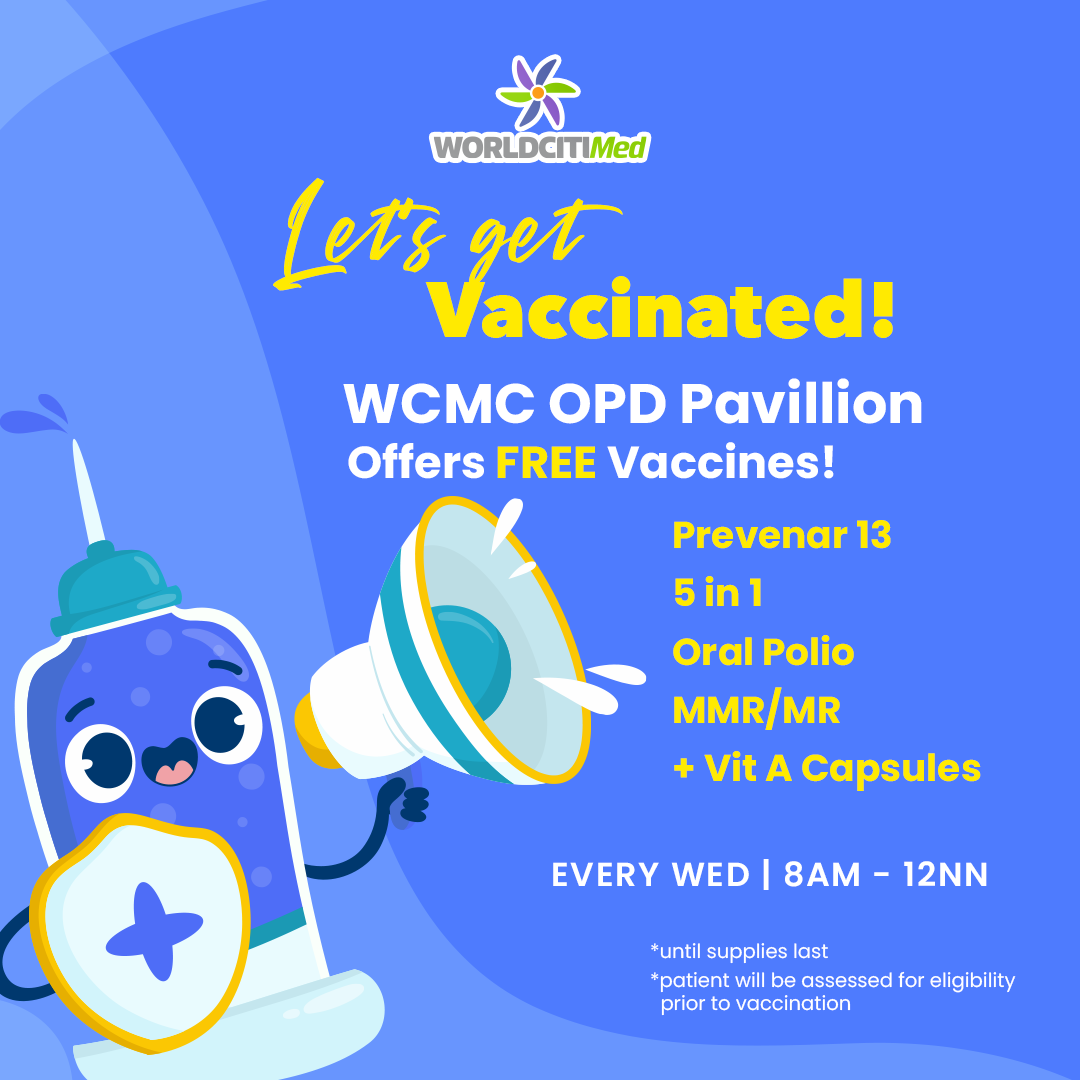 World Citi Medical Center OPD Pavillion offers FREE VACCINES*, including Prevenar 13, 5-in-1, Oral Polio, MMR/MR, and Vitamin A Capsules, every Wednesday, 8AM-12NN. Patients will be assessed for eligibility prior to vaccination.
A child's immune system is more vulnerable to diseases and illnesses. This is why immunizations are important; they can save a child's life. According to CDC, "vaccination throughout childhood is essential because it helps provide immunity before children are exposed to potentially life-threatening diseases."
Make sure to have your children vaccinated ontime to protect them from many serious illnesses. Let's get #vaccinated! Connect with OPD Pavillion at (02) 89138380 loc 431 for more information.
*Until supplies last.