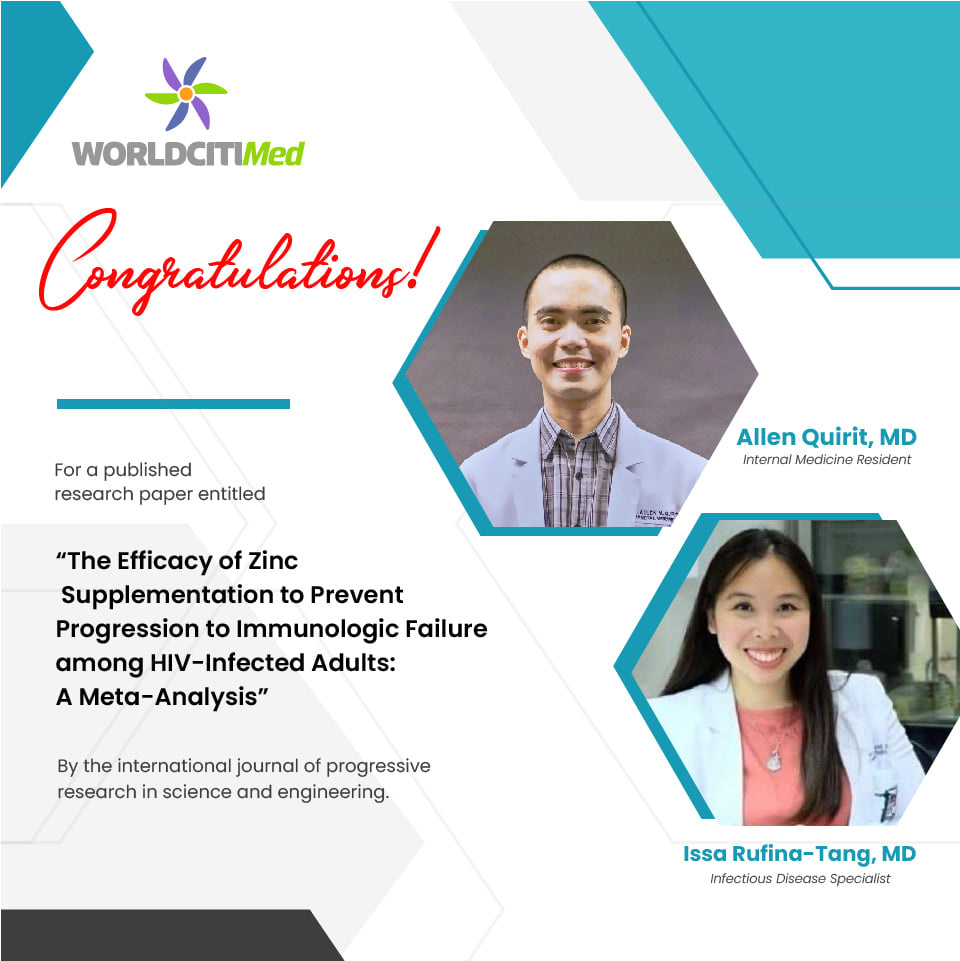 During these difficult times, World Citi Med's medical residents and consultants never failed to discover medical innovations in their respective fields of specialization. Developments and advancements in the medical field are very timely as we are still experiencing a pandemic, and these studies can help discover ways to provide treatment for patients.
With that, World Citi Med congratulates and recognizes the efforts and contribution of Dr. Allen Quirit (Internal Medicine Resident) and Dr. Issa Rufina-Tang (IM-Infectious Diseases Consultant) of the Department of Internal Medicine for their published research material by the International Journal of Progressive Research in Science and Engineering entitled "The Efficacy of Zinc Supplementation to Prevent Progression to Immunologic Failure among HIV-Infected Adults: A Meta-Analysis"
Your #WorldCitiMed Family is truly proud of you!