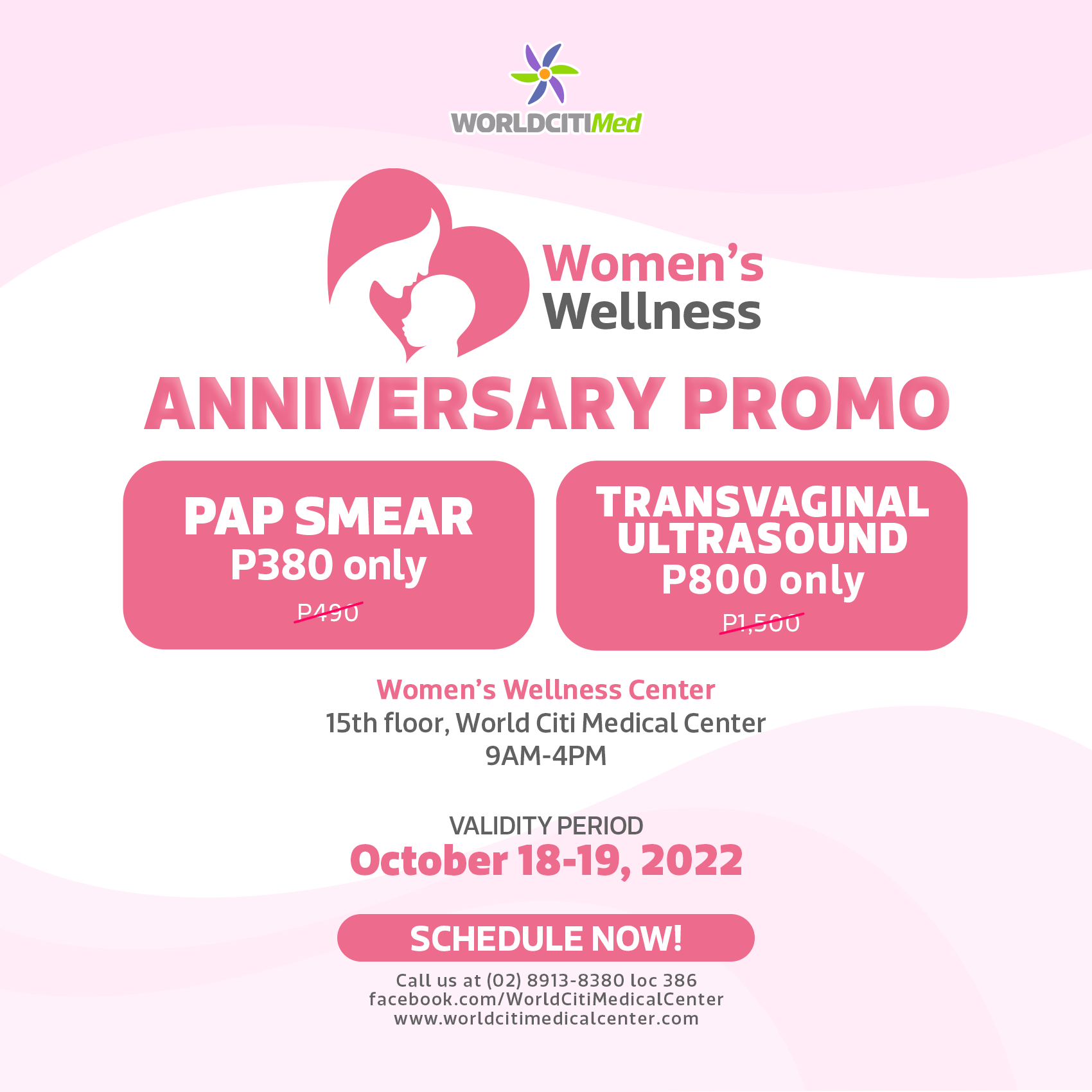 To celebrate the 27th year anniversary, Women's Wellness Center and the OB-GYNE Department extend their quality healthcare service with a special anniversary promo. Avail of Pap Smear and Transvaginal Ultrasound at a discounted price!
Pap Smear - P380.00 (from regular rate P490)
Transvaginal Ultrasound - P800.00 (from regular rate P1,500)
Pap Smear is a procedure to detect cervical cancer. Women between the ages of 21 and 65 should get Pap smears every 3-5 years.
A transvaginal ultrasound, also called an endovaginal ultrasound, is a type of pelvic ultrasound used by doctors to examine female reproductive organs. It helps to see if there is any abnormality in the uterus (womb), cervix (the neck of the womb), endometrium (lining of the womb), fallopian tubes, ovaries, bladder or the pelvic cavity.
This special rate is valid from October 18-19, 2022 only. You may avail these at Women's Wellness Center, 15th floor World Citi Medical Center, from 9AM-4PM. For more information, call us at (02) 89138380 loc. 386 or 0925 885 3470. You may also send us a message on Facebook @WorldCitiMedicalCenter.
World Citi Medical Center is located at 960 Aurora Boulevard, Quezon City (near Anonas LRT2 Station).