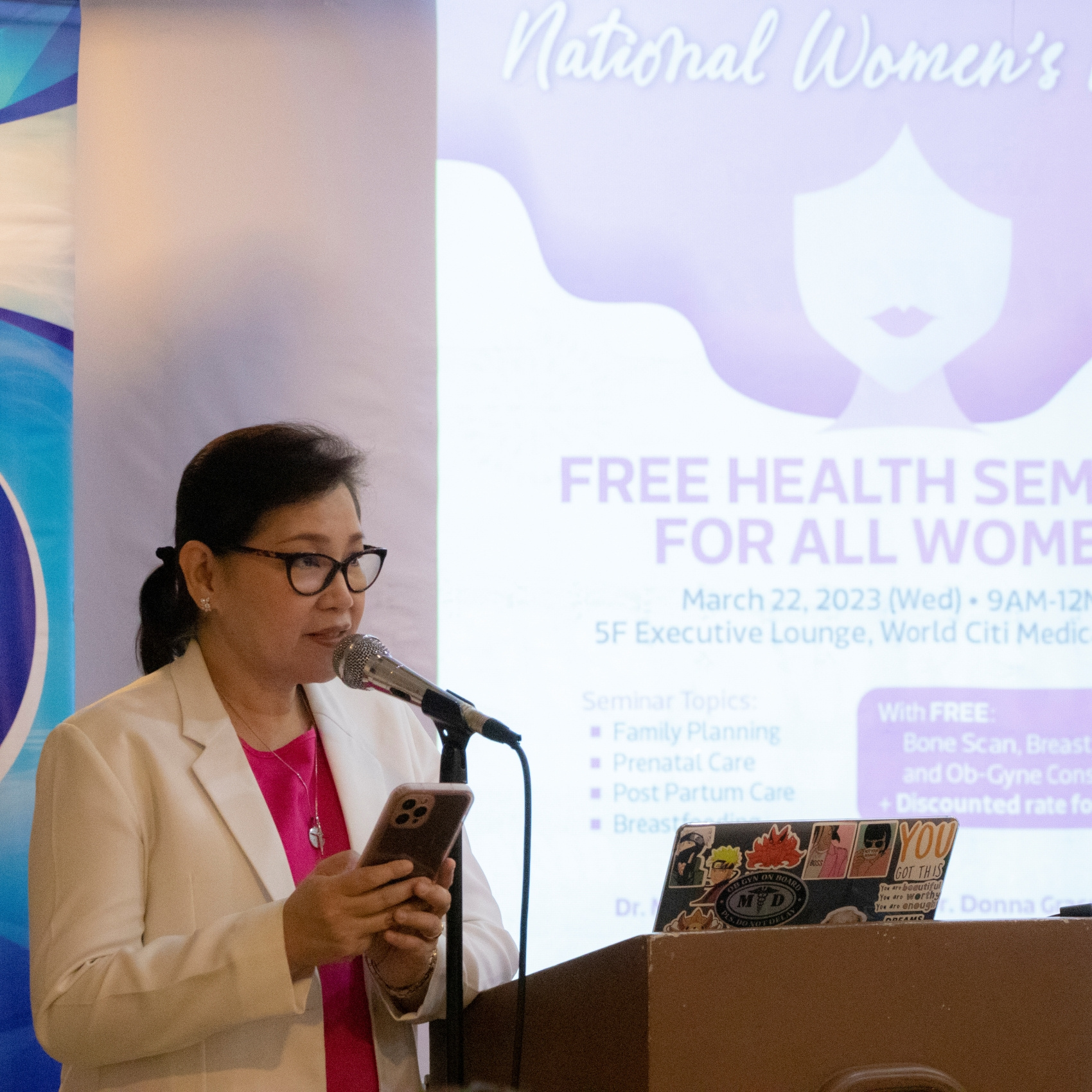 In celebration of National Women's Month, World Citi Medical Center, in partnership with the Obstetrics and Gynecology Department, held a free seminar for women on March 22, 2023. The seminar, held at the 5th floor Executive Lounge of World Citi Med, was attended by a total of 68 female patients. The topics discussed in the event were about family planning, prenatal and postpartum care and breastfeeding. The participants were also given free breast exam, bone scan and Ob-Gyne consultation, as well as discounted rates for Pap Smear and Transvaginal Ultrasound.
Dr. Ma. Lorcelli P. Parado, Chairman of the Dept. of Obstetrics and Gynecology, gave the opening remarks. Dr. Donna Grace Segador discussed prenatal and postpartum care, while Training Officer Dr. Ma. Roselle Demafelix provided information about breastfeeding and family planning. Medical Director Dr. Margarita Santella-Jara closed the event with her special message about the importance of women in the society.
The Women's Health Seminar was also made possible by the following sponsors: DKT International, Abbott Laboratories, Aspen Pharmacare, UAP/Biomedis/Unilab, Biofemme, Wyeth Nutrition Philippines, Corbridge Philippines, and Sandoz.