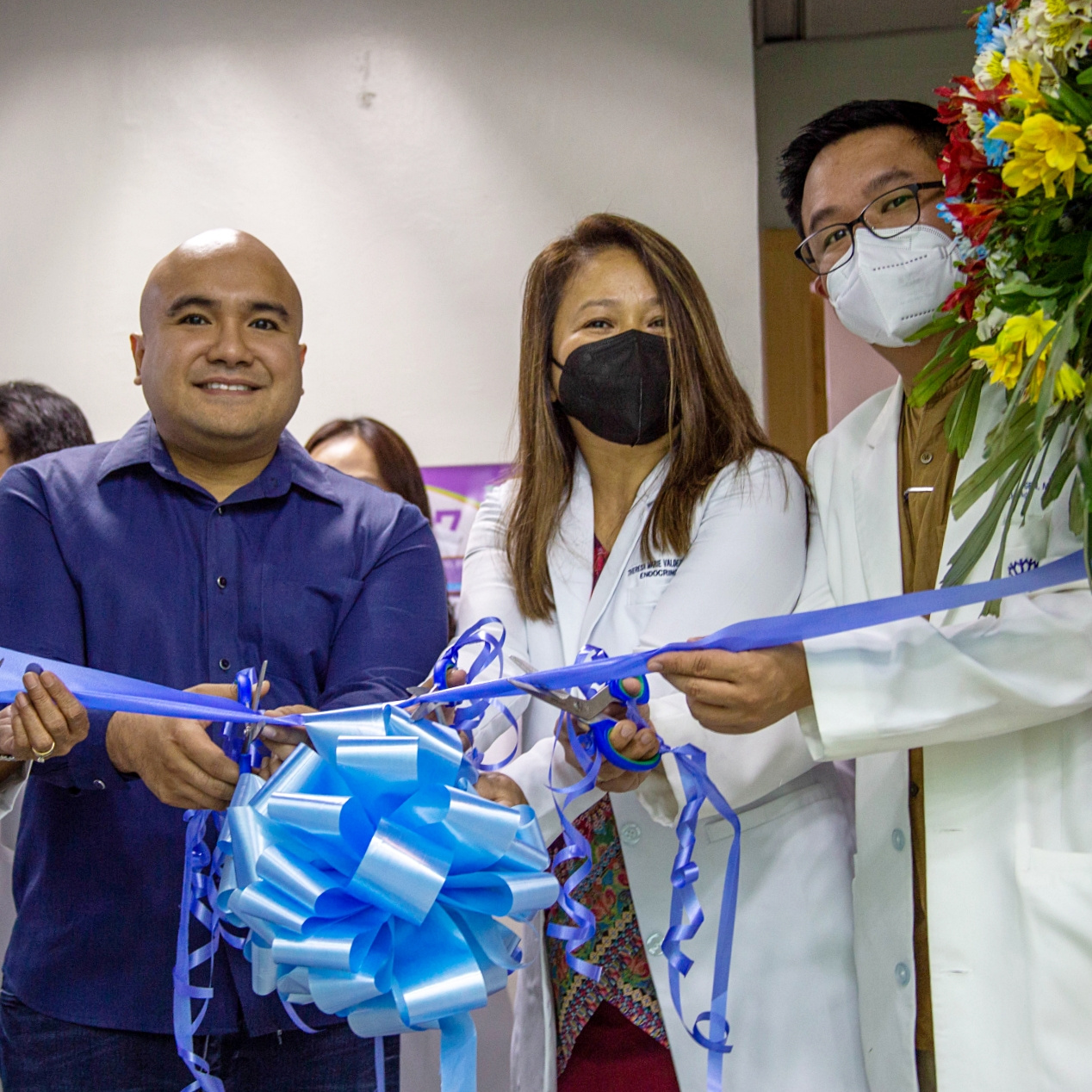 As diabetes becomes more and more prevalent in the Philippines, World Citi Medical Center launches the Diabetes Care and Nutrition Center (DCNC) on April 20, 2023. The center aims to offer comprehensive care and support for type 1, type 2 and gestational diabetes to help people of all ages successfully manage this condition, prevent complications, and live a healthy and better life.
The launch was spearheaded by Dr. Theresa Marie V. Faller, head of DCNC, along with her fellow Endocrinologists, Dr. Lermah Bunoy, Dr. Freyja Diana Ramos and Dr. Richultz Montevirgen. The launch ceremony was attended by the WCMC President and CEO Mr. Raymond Patrick Guico; VP for Operations Mr. Loed Diones; Medical Director Dr. Margarita Santella-Jara; Asst. Medical Director for Patient Care Dr. Reymond Mora; Head of Ancillary Services Department Ms. Lynette San Gabriel; Director of Nursing Services Department of Ms. Everrete Zafe; AVP for Admin and General Services Ms. Bonna Faye Velicaria; Marketing Director Ms. Mia Monica Bernabe; staff, employees and guests.
Dr. Santella-Jara gave the Opening Remarks, while Dr. Faller presented the services and screening packages offered in the Diabetes Care and Nutrition Center. Mr. Diones closed the programme with a special message. The blessing of the newly opened center was presided by Pastor Jonathan Cion.
The Diabetes Care and Nutrition Center's one stop shop team – composed of competent and committed endocrinologists, clinical dietitians, diabetes nurse educators, and ophthalmologists (retinal specialists) – provides comprehensive diabetes-related educational sessions and counseling for patients. The Center also has a full range of diabetes medical care including glucose monitoring, medication management, and insulin administration.
For more information, call us at 89138380 loc 208 or 09604648146. Visit us at Diabetes Care and Nutrition Center, Room 208, 2F World Citi Medical Center.