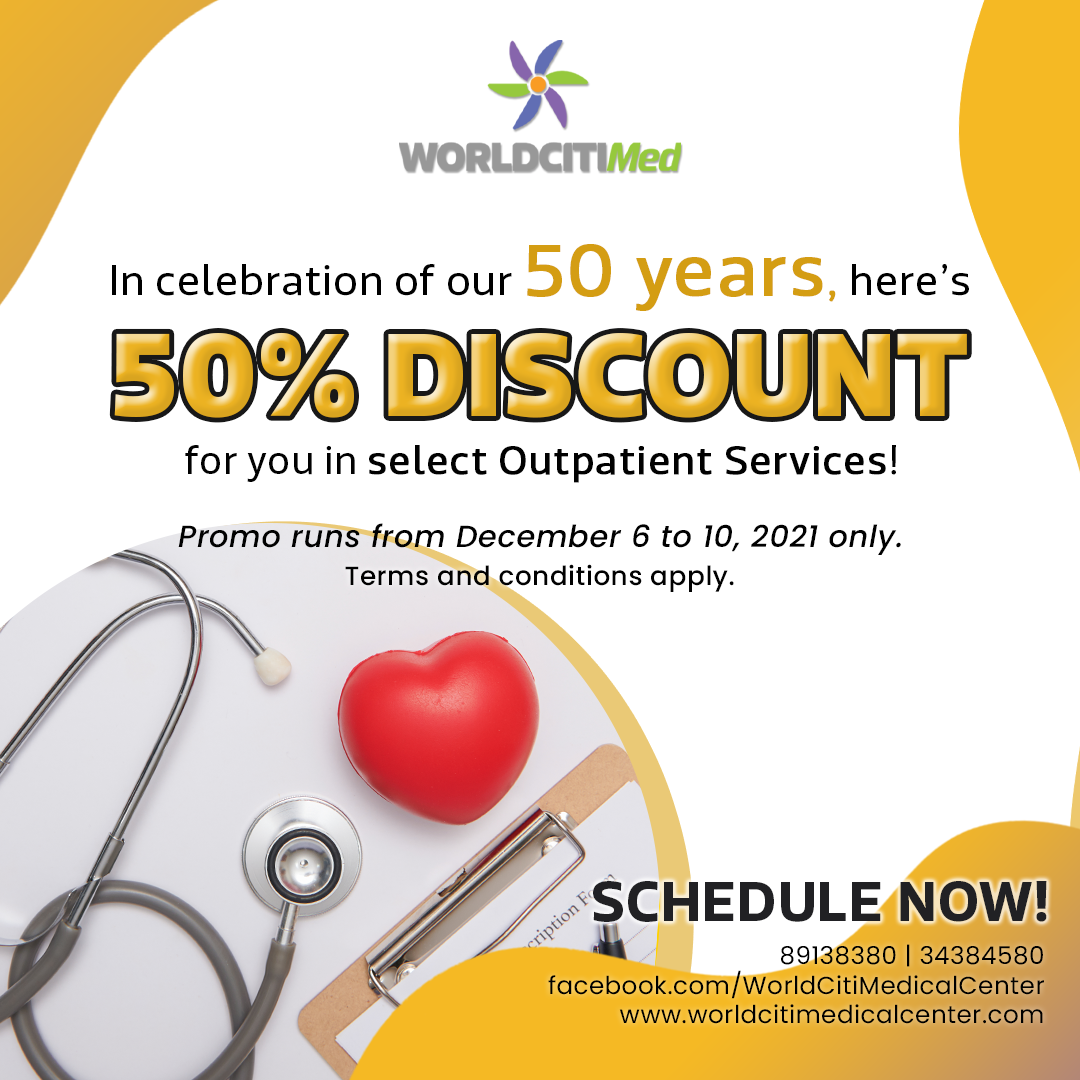 Get ready for BIG discounts on our Golden Anniversary! In celebration of our 50 years, we're offering 50% OFF on the following Outpatient (OPD) Lab Procedures from December 6-10, 2021:

Laboratory
Complete Blood Count
Routine Urinalysis
Fasting Blood Sugar
Lipid Profile
PAP Smear
Radiology
Chest PA (Adult)
Whole Abdomen UTZ
Mammography (left or right)
Mammography (bilateral)
Cardiology
The procedures listed above are subject to 50% discount for both HMO and Cash paying patients from December 6-10, 2021 only. No other discounts shall be applied on top of the 50% discount. 
WCMC is also offering 5% OFF on room accommodations for patients who are admitted or those who are discharged on December 10, 2021. The 5% discount shall be applied to maximum of 30 days room accommodation. In cases of Senior Citizen (SC) or Person With Disability (PWD) discount, the 5% discount shall br applied to the remaining balance after deducting the PhilHealth and SC/PWD discount.
Whether you want to check your health or fulfill your requirements, do it with WCMC today! #50at50 #WCGAt50
Contact us via trunkline at 89138380 | 34384580
You can also connect with us on Facebook at facebook.com/WorldCitiMedicalCenter